Taipan – Veteran II TAC (Synthetic)
The second generation of the acclaimed PCP bullpup is here.
The Taipan Veteran II rifle has been upgraded with a new "tacticool" version, perfect for those who want a modern and tactical look. The rifle features a 480ccm Kevlar bottle that provides increased air volume, along with a free-floating barrel that is fully shrouded and has an extended sound moderator. The shorter moderator, which comes with the Standard variant, is also interchangeable with the extended one. The rifle has an AR-15 pistol grip that provides excellent ergonomic properties and can be swapped with any commercial AR-15 grip. The synthetic buttstock includes an adjustable rubber butt pad, making it more comfortable to aim and shoot. You can choose between 550mm or 700mm CZ/LW Polygon barrels. With its upgraded features, the Taipan Veteran II rifle is sure to impress and satisfy even the most discerning shooter.
AMBIDEXTROUS DESIGN
Forward side lever
The completely reworked cocking mechanism was moved forward to be placed just above the trigger – in the perfect reach of your trigger finger. The side lever also has an exceptionally smooth action and you can now easily switch it to the other side of the rifle.
01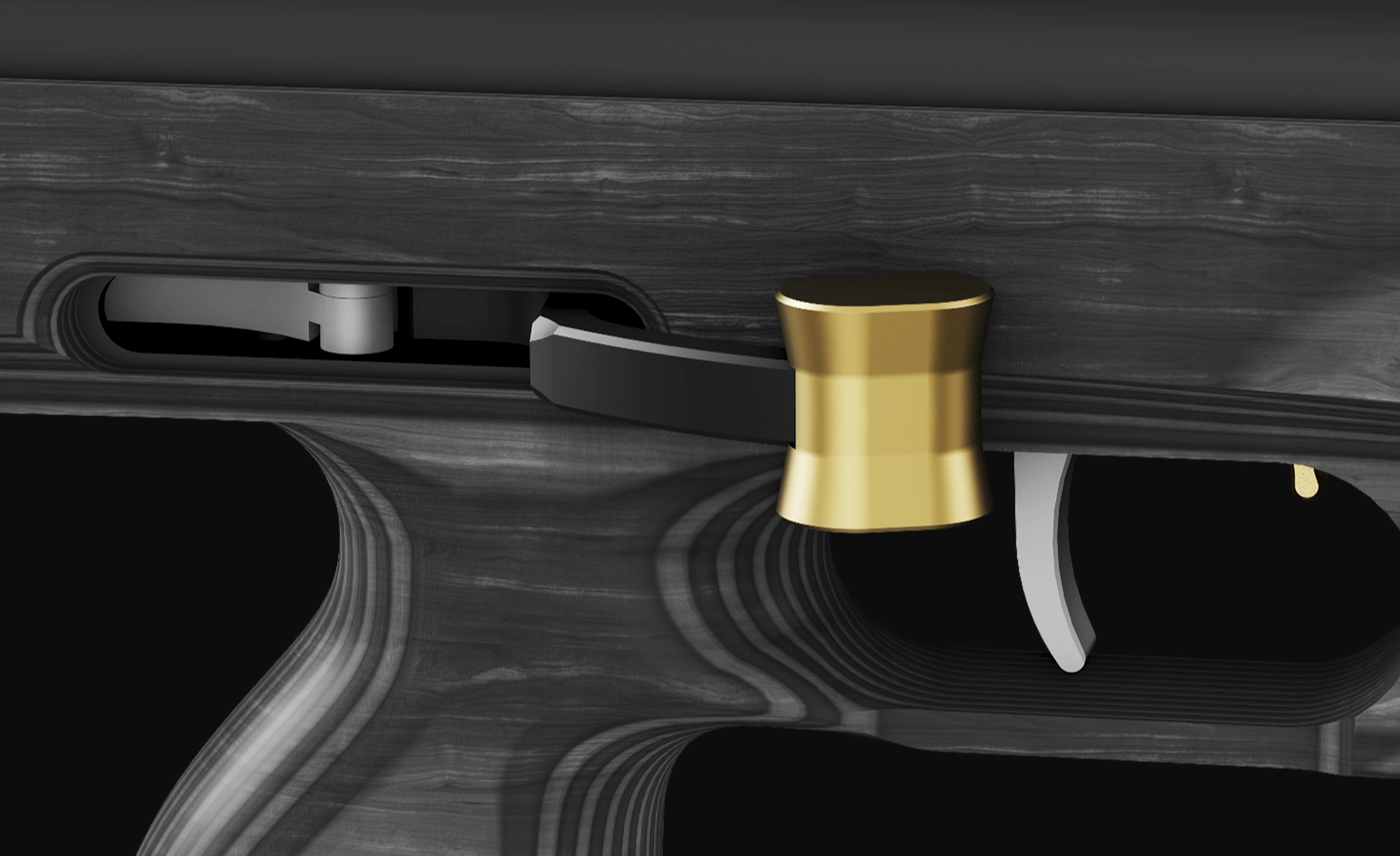 MOUNT YOUR SCOPE
20MOA Picatinny rail
The Picatinny rail on the top of the barrel is on the same axis as the barrel and offers unparalleled accuracy. The 20 MOA included provides additional elevation adjustment for your scope.
02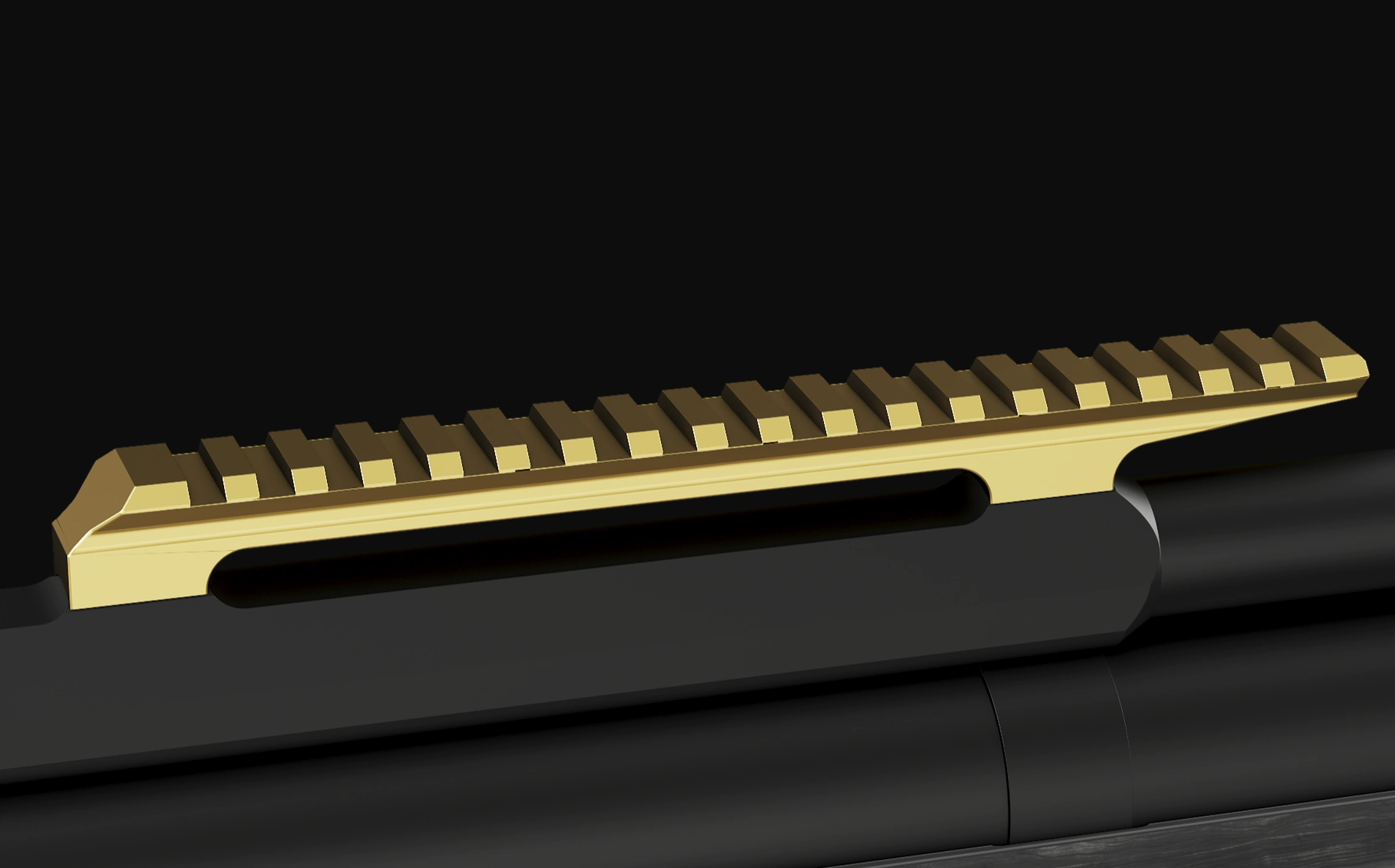 INCREASED AIR VOLUME
480cc Kevlar air tank
The rifle comes outfitted with a 480cc Kevlar bottle and has a total air capacity of 675cc.
03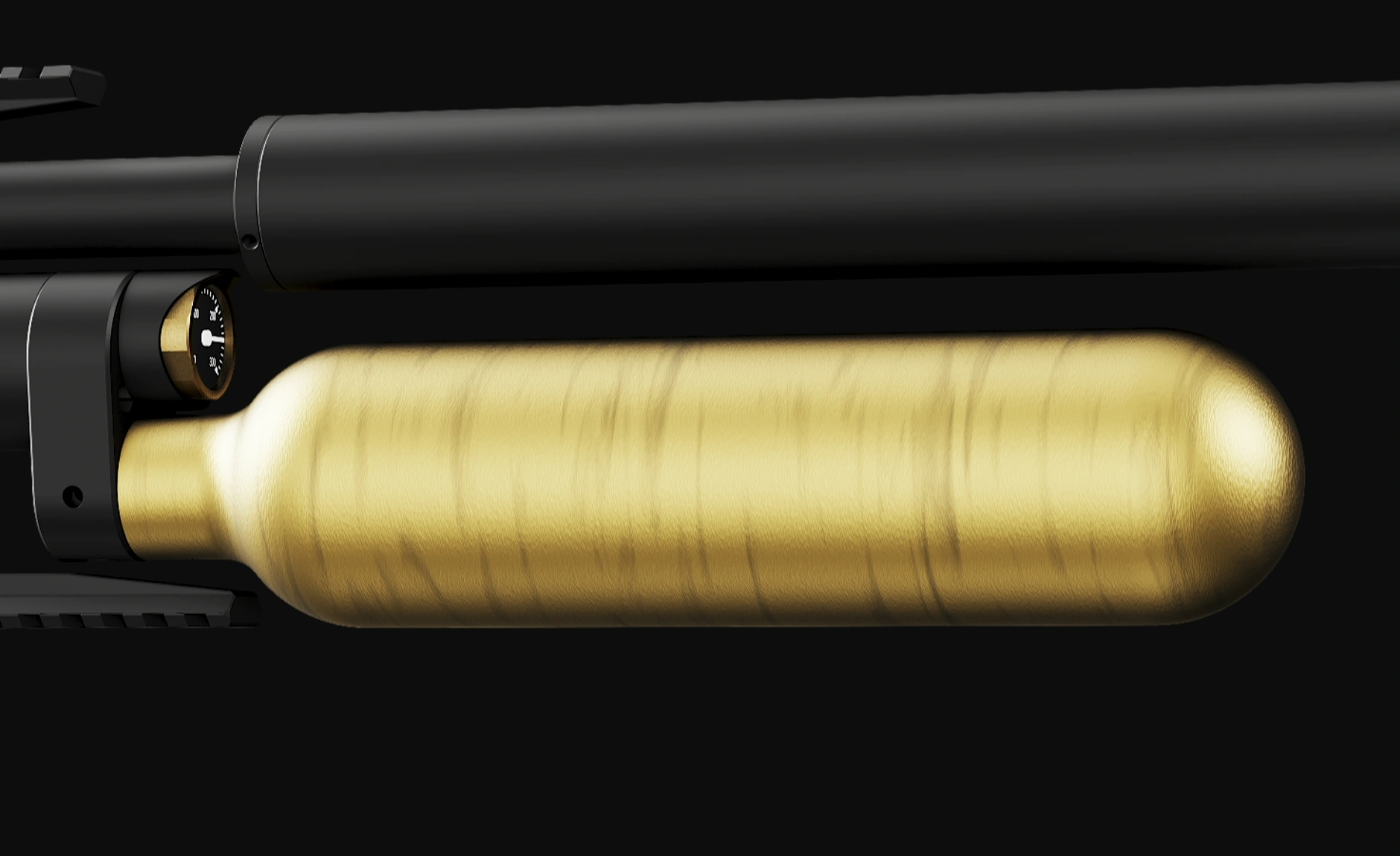 EXCELLENT ERGONOMICS
AR-15 Grip
The AR-15 pistol grip gives this model its tactical look and offers great ergonomic properties. It can be also replaced with any other commercial AR-15 compatible grip.
04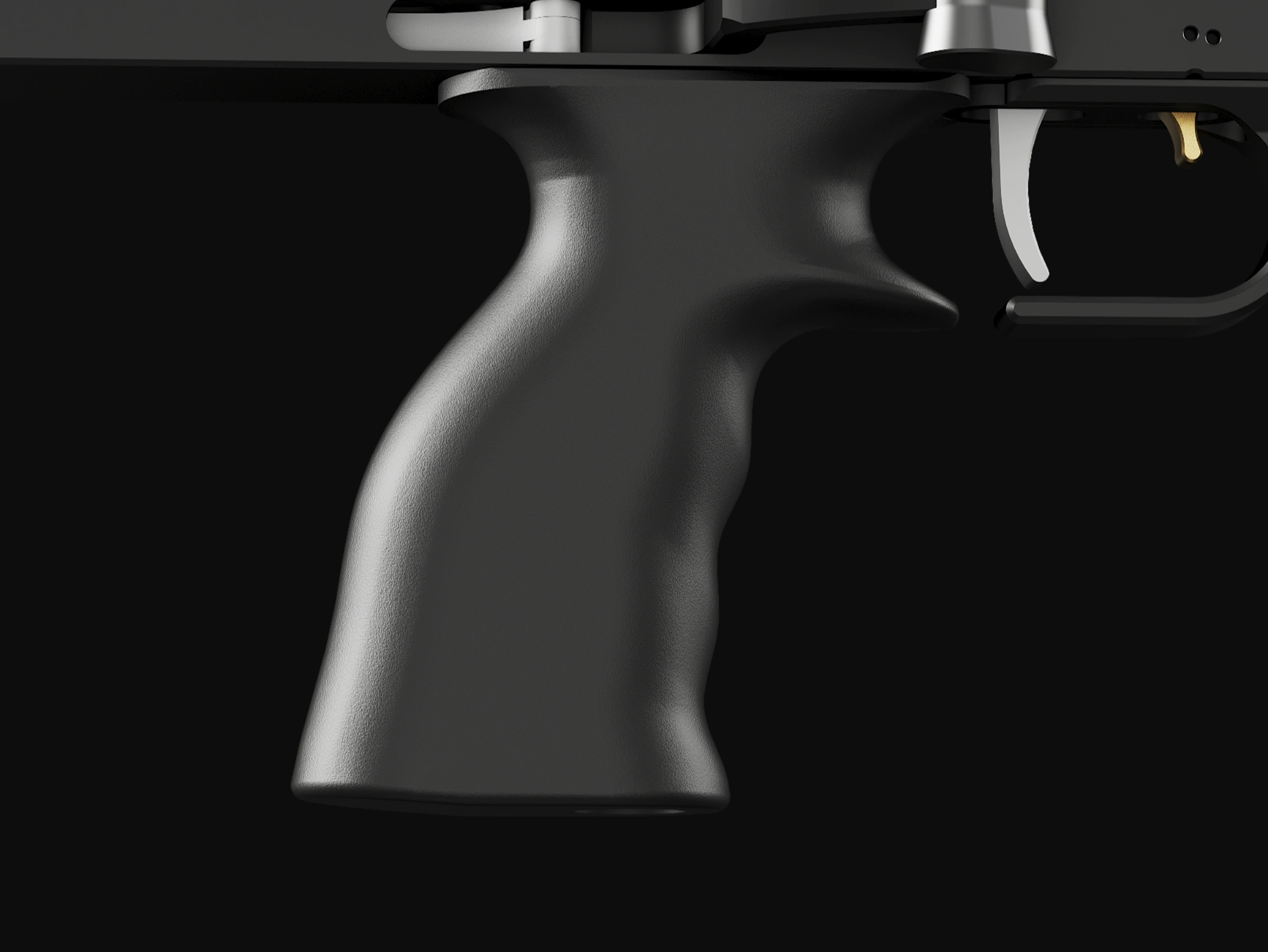 FULLY ADJUSTABLE
Unique trigger mechanism
The only thing that remained the same was the trigger mechanism. You can't improve on perfection as they say and the trigger on the Veteran II is as crisp as ever.
05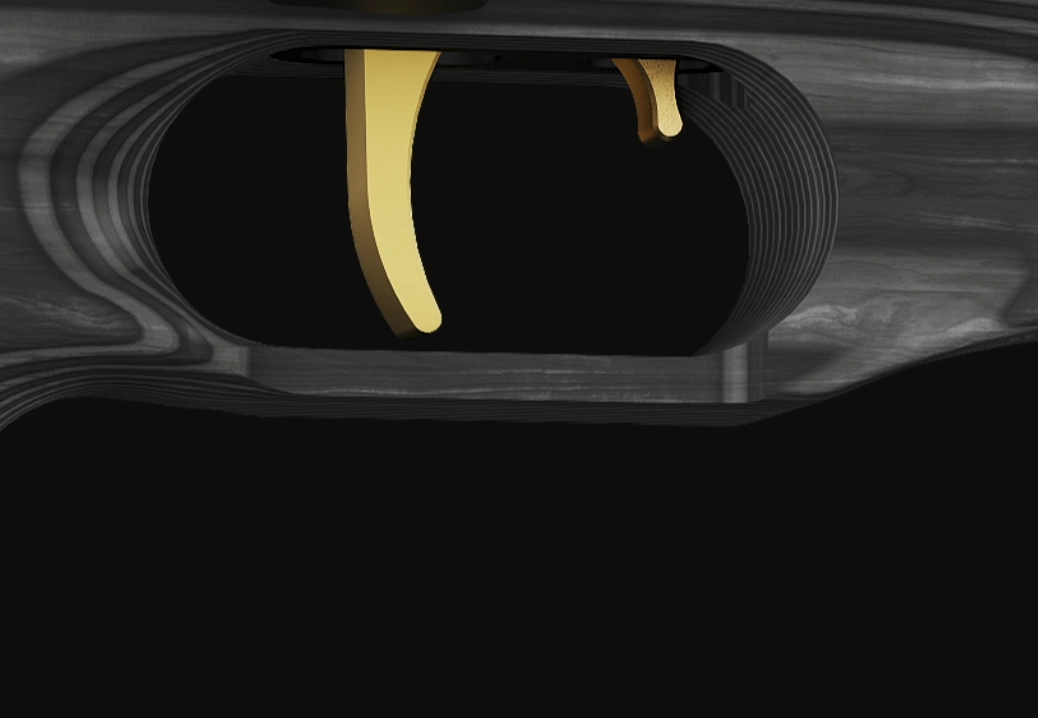 AMAZING ACCURACY
Free-floating barrel
The free-floating barrel is another prominent new feature. Unlike the original Taipan, the barrel is now completely free of any bands. This means that the barrel will always hold your zero and won't be susceptible to weather conditions or the movement of the other parts of the rifle.
CZ/LOTHAR WALTHER
Two types of barrels
Available with either a 550mm or 700mm CZ/LW Polygon barrel.
KEEPING IT SILENT
Extended sound moderator
Taipan II Tactical comes with a larger sound moderator. You can also replace it with the shorter moderator, which comes with the Standard variant.
Caliber
5,5mm (.22)
6,35mm (.25)
Energy (J)
65
85
Barrel length (mm)
550/700
550/700
Size (mm)
820 x 50 x 200 (550mm)
970 x 50 x 200 (700mm)
820 x 50 x 200 (550mm)
970 x 50 x 200 (700mm)
Weight (kg)
3,8 (550mm)
4,0 (700mm)
3,8 (550mm)
4,0 (700mm)
Max. fill pressure (bar)
300
300
Air capacity (cc)
675
675
Trigger pull (kgf)
0,5 – 1,5
0,5 – 1,5
Magazine capacity
10
10